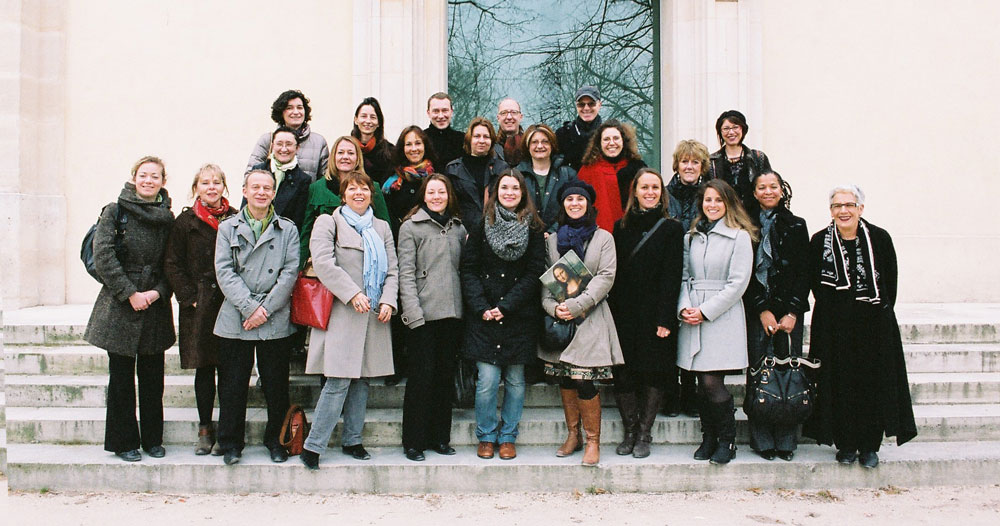 Paris on the Way comprises a team of professional guides who share a passion for travel and love sharing this passion.
Accredited by the Ministry of Culture (as required by law for numerous sites), our guides are handpicked to conduct tours and accompany clients on excursions across France in nearly a dozen languages.
We are highly attuned to client feedback (using customer satisfaction surveys) and regularly put suggested improvements into practice.
Our common goal is to help our guests connect with everything we love about our country – its history, art, and culture. After all, these are the very reasons that inspired the members of our team to make tour guiding their profession.
You can buy a guidebook or an application for virtually any corner of the world, but nothing beats up-to-date, local knowledge on things like how best to avoid waiting in lines, when to grab a cab instead of taking the Metro, which café to pop into when seeking shelter from the rain, or which local bakery has that pastry you can't stop thinking about...!

Our guides are here to help you experience daily life in Paris and make it truly memorable.
But ultimately what makes a great guide may also be what makes a good friend: someone whose company you enjoy, whose advice and comfort you seek, someone who can surprise and delight you, but who also knows when to stand back and let you enjoy the moment on your own...
Meet some of the members of our team:
Isabelle Breteau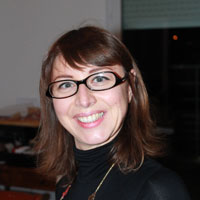 Co-owner, Partner, Production Manager, Licensed Guide
After 15 years as a licensed guide, cruise director & tour leader in Paris and around Europe, Isabelle met Fabien Latache – in whom she found a soulmate who shared her passion for travelling and offering visits. She now owns and manages Paris On the Way with Fabien.
Fabien Latache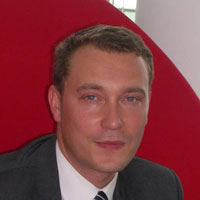 Co owner
With a Master's from a prestigious business school in Bordeaux and 15 years as key account manager, project manager, and marketing director at 3 international global management consulting, technology services and outsourcing companies (Schlumberger, Atos Origin, Accenture) Fabien founded Paris On the Way in 2010. He now owns and manages the company with Isabelle.
Céline P.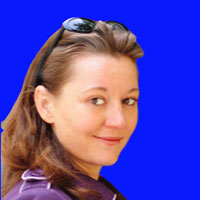 Licensed Guide
Meeting you and sharing my passion and knowledge about my country will be a great pleasure!
Céline S.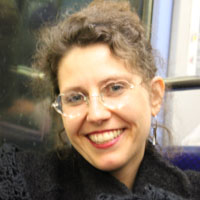 Licensed Guide
What really comforts me in my position as tour guide is talking about the past, present, and future of the place I was born, i. e. the Paris region, to a diverse audience (children, adults, seniors), whether they are locals or foreigners. I always relish the challenge of adapting to visitors' needs – whether in a short amount of time or for a complete tour – while satisfying everyone's expectations.
Patricia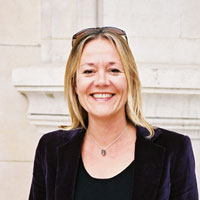 Licensed Guide
Hi! My name is Trish. I grew up between France and Sydney, Australia, and came across the guiding profession when I worked for cruises on the French rivers.
I've now been a licensed guide for over 9 years. It's a amazing job which gives me a great variety of subject matters. Guiding also gives the opportunity to meet different people from all horizons, their questions always contributing in extending my field of knowledge. I particularly enjoy history, architecture, good food and wine!
Edith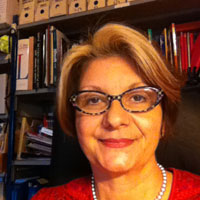 Licensed Guide
I am a licensed guide, on the road since 1986, and I will be so happy to share with you some fascinating moments in French history, museum explorations, culinary delights and daily life. Be prepared for a wonderful time with us.
Sophie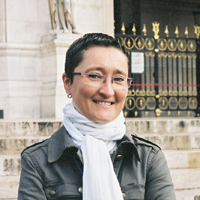 Licensed Guide
I was born and raised in Paris. I became a guide almost by chance, and I soon developed a true passion for history, art, and heritage... but above all for sharing all of this with our guests. I will be happy to share this passion with you.
Laurent G.
Licensed Guide
I have been a licensed guide since 1986 and I'm still loving it! I realize how privileged I am to have been born in the most beautiful city in the world (if you ask me) and it will be a repeated pleasure and honor for me to show you around.
Christine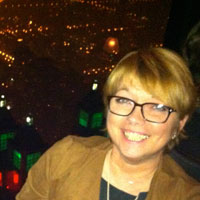 Licensed Guide
Passionate about history (especially its secret stories and fascinating anecdotes).
In love with Paris and France.
The desire to share their secrets and beauties. 
These are the ingredients which led me, in 1992, to become a licensed guide, mainly with an anglophone clientele.
Evelyne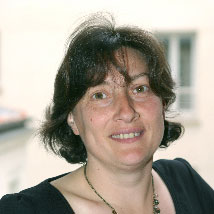 Licensed Guide
Passionate about history, I am a guide who always walks down the streets of Paris with a tremendous pleasure that I like to share with visitors...
Dominique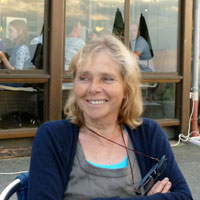 Licensed Guide
Born and raised in Paris, Dominique has been a professional tour guide in France for quite a long time. She is qualified/licensed as a national guide interpreter under French law. Very sensitive to architecture, and with a vast experience, Dominique will take visitors to discover the main highlights of Paris and share with them their treasures with great attention.
Nicolas. P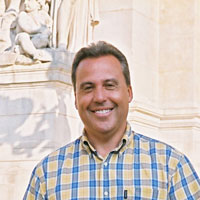 Licensed Guide
Want to take a tour with a typical Parisian guide? Be my guest and come along with me, I'll be delighted to show you around and point out the great features of the city of light, the city where I was born and raised!
Delphine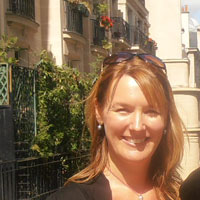 Licensed Guide

 Delphine has been working as an English-speaking tour guide in Paris since 2000,. She loves her city where she grew up. She will share with you her love and passion for Paris and its surroundings.
She obtained the highest tourism diploma as licensed tour guide and lecturer from Nanterre University as well as graduating from a private tourism school in Paris specializing in history, art, and literature.
Pierre Jean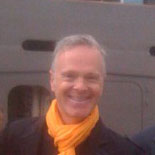 Licensed Guide
I have been working as a tour guide in English and Spanish since 1985. As I live in Paris, I work in this region – offering visits of the capital city, the Louvre and Orsay museums, the Palace of Versailles – but also in other regions such as Normandy (the landing beaches...), the Loire Valley (chateaux country...) and Champagne (World War I, the Reims cathedral...)...Today, most of my guests are English-speaking and the majority are Americans.
Sabrina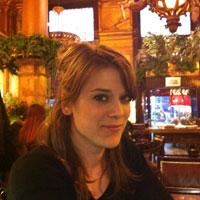 Licensed Guide
Enthralled by travel, culture, and foreign languages, I've been in the shoes of a tourist many times. It is now a pleasure to share with you the fascinating history of my country, wandering through the wonders of Paris.
Sylvie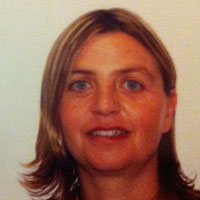 Licensed Guide
Bonjour, I have been a licensed tour guide for 25 years. I am originally from Normandy and came to Paris to study art history, tourism and foreign languages (English, German, and Italian). I fell in love with Paris. My pleasure is to meet people from everywhere, to learn from them, to share my knowledge and experience, to reveal mysteries. Guiding is a cultural and human experience.
Clarisse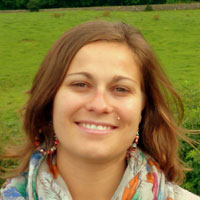 Licensed Guide
Bonjour! Full of energy and enthusiasm I'll travel back into the past with you to understand why my country is so charming! Hopefully I'll see you soon.
Laurent P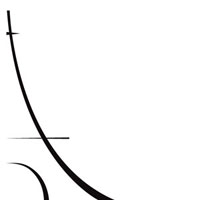 Licensed Guide
Dozens of years in tourism, in dozens of countries, exploring many civilizations, people and situations, led me, twelve years ago, to concentrate my activities in welcoming foreign visitors, giving them - giving you ! – the "keys" to understanding, appreciating and loving the people and culture of our country. Welcome to France!
Pauline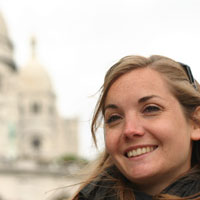 Licensed Guide
Pauline was raised in the middle of the mountains in the east of France, next to the Swiss border. As a child from the countryside, she grew up dreaming of living in a big city. After a few years in Lyon where she studied art history, archaeology and foreign languages (English and Italian), she decided to settle in Paris in order to become a tour guide. History, art and meeting people are passions that she has always loved sharing with others. Now Parisian to the bone, she's fascinated by her adopted city, and feels very lucky to be able to work every day in such a fantastic place.
Ghislaine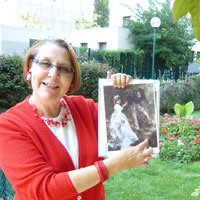 Licensed Guide
After years in higher education (graduating in psychology, ethnology and Italian), and having practiced various professions (teen-educator, teaching English and the history of Paris), I chose to specialize in guided tours of French heritage and in lectures on painting (a lifelong love of mine), with a strong focus on the Impressionist movement.
Valérie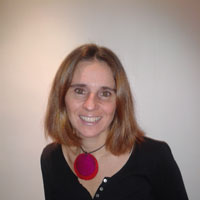 Licensed Guide
As a Paris native, I've been passionate about guiding tours in the capital for 23 years!! Come and follow me, I'll be happy to provide you genuine history and anecdotes, great tasty local restaurants, and more. As a mum experienced in accompanying school groups, I love to talk about art in a fun way to both kids and adults (hosting "rally visits").
Cécile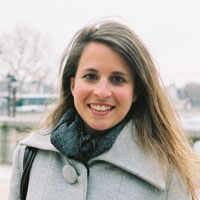 Licensed Guide
National tour guide since 2001, I'm 34 and I live in Paris. As an art history major, keen on arts, history, and architecture since I was little, I love to meet people and share with them my knowledge while discovering the beauty of my city, its surroundings and the most beautiful regions of France.
William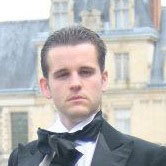 Licensed Guide
Musicology master's student at Paris IV University (Paris Sorbonne), licensed in music and musicology, art history and political sciences. Aside from guiding, William studies opera singing. He teaches a course in music history at Paris-East University and gives regular lectures and conferences for various cultural establishments.
Marie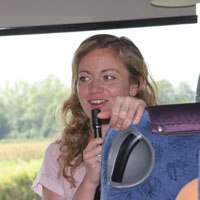 Licensed Guide
My name is Marie. I am a Parisian and I live next to Montmartre, one of the most artistic and famous places in Paris. I have been working as a professional guide and tour leader for 8 years, all over France, but my favorite place remains Paris and its amazing architecture. I like also the great many museums that one can find in this city, especially because I studied art history at the Sorbonne. But art is not the only feature of Paris – I like also to point out the Parisian way of life: I like to say to my groups that they need "more than one life" to see everything in this city.
Estelle. C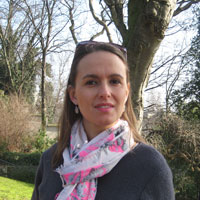 Licensed Guide
My name is Estelle and I have been a guide for 15 years. I am glad to introduce you to the French culture, through its heritage and the French way of life.
Marc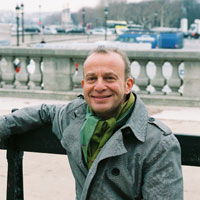 Licensed Guide
For 20 years, I've been thrilled to tell foreign visitors about the history and art of my country. I'll be glad to evoke various subjects with you: our kings and queens, anecdotes about a street, an actor or a painter who lived in the neighborhood, famous inventions, the creation of a delightful local dish… Come and share my passion!
Estelle O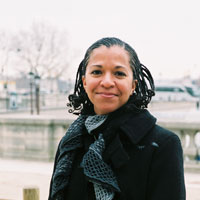 Licensed Guide
Welcome to Paris!
I am Estelle. I grew up between the French Riviera and Africa. After I took an Art History course at the Louvre in 1994 I decided to settle in the city of Lights. Let me guide you through this overwhelming capital and give you some exquisite addresses whether you're a food, fashion or art aficionado.
Emilie
Licensed Guide
After obtaining an Arts history Master's degree in Brittany and Madrid, I decide to become a licensed guide in Paris. I guide tours in the most famous museums of the capital but also in gardens or districts like Montmartre or the Latin Quarter as well as for temporary exhibitions. in fluent English, Spanish and French. By experience, I adapt to the public depending on whether they are children, adults or seniors. It will be a pleasure to get you to discover the charms of the Paris, the City of Lights and its surroundings.
Mona Lisa, Napoleon or the Eiffel tower do not have secrets for me anymore!
Marjorie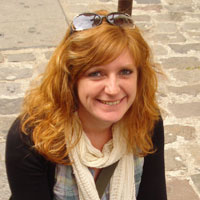 Licensed Guide
Native of the North region of France, it's quite early that she discovered and fell in love Paris city, its architecture, monuments, shops, the Parisian mood, atmosphere and histor everything fascinated her. After working as an activity leader and guide in the south of France, she left everything to settle in Paris. As if it was obvious to her, she became a guide there. This job is a way for her to convey and share her passion for the capital. Now she's been a guide for 4 years and thinks she's so lucky to do that and meet so many people!!
Barbara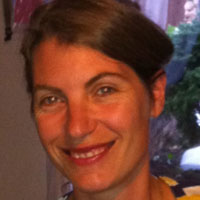 Licensed Guide
My name is Barbara, I have been a tour guide for 14 years now. I must say I am very lucky to have such a job : I work in the most beautiful places in France and I meet people from all over the world ! Both for its human and intellectual aspects, it is a very dense activity.